Welcome to Bear Creek!
Established in 1914, Bear Creek is a fully mature 18-hole golf course presenting a wide variety of interesting holes. The tree lined fairways following the winding banks of the Sydenham River can challenge even the most experienced golfer.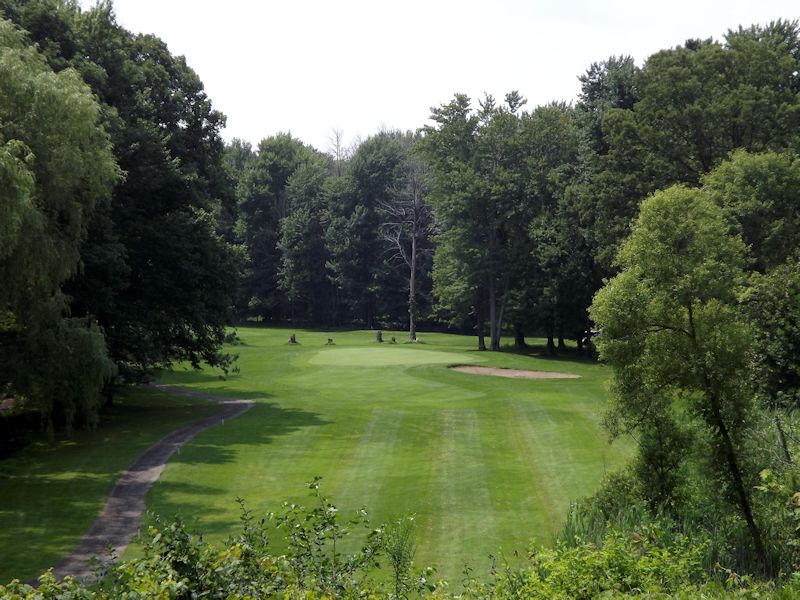 In 1975, Rene Muylaert redesigned the existing 9-hole course to the beautiful 18-hole facility it is today. The tree lined fairways following the winding banks of the Sydenham River present a wide variety of interesting holes for even the most experienced golfer.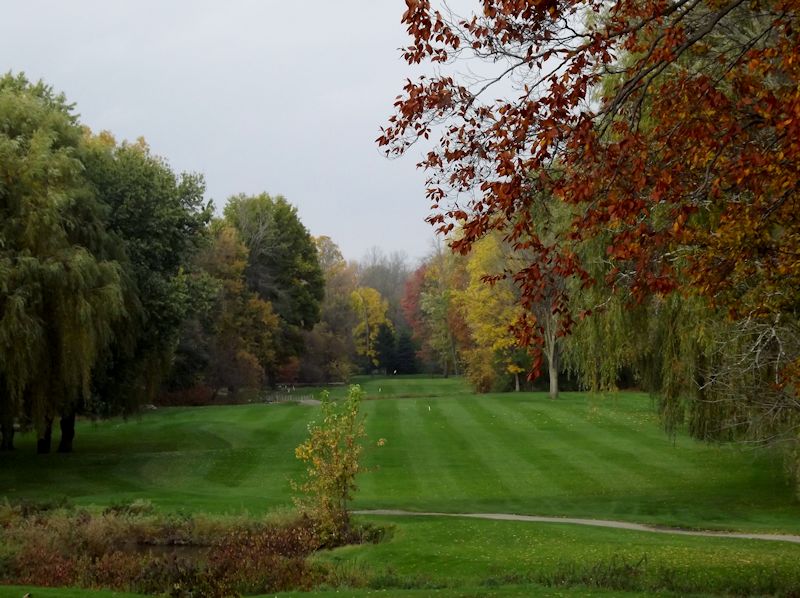 Whether you're just starting out, or you've seen your fair share of green grass, Bear Creek has a league to suit you! Starting in May, come on out and enjoy one of our many golf leagues going on every week. Although scores are recorded, our leagues focus on creating an outstanding social environment for all golfers.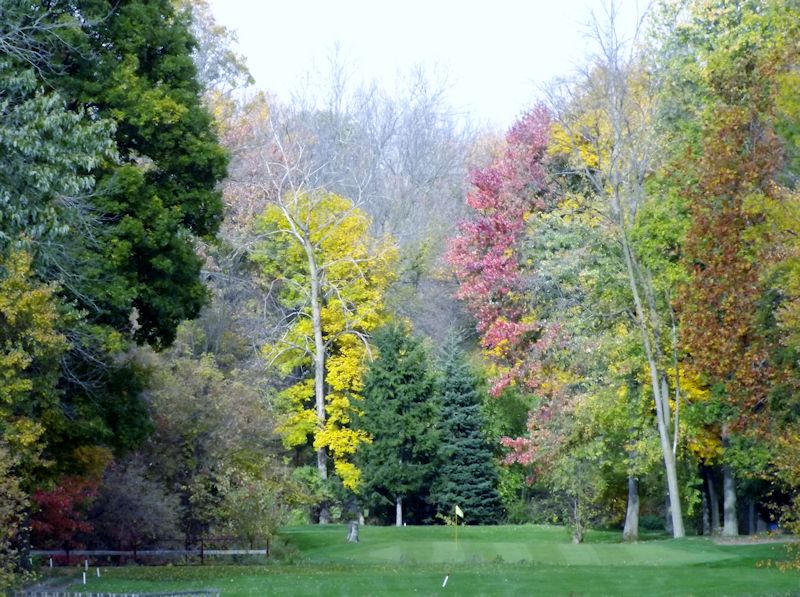 At Bear Creek, we believe every tournament is an opportunity for our staff to provide you the finest service in the industry. The spectacular scenery and exciting layout make Bear Creek Golf & Country Club an ideal location for any tournament.
PLEASE NOTE THE COURSE IS 18 HOLES!! CARTS ARE AVAILABLE-Twilight Special- After 2 pm weekdays and 4 pm weekends(excluding holidays)-$27 per person with cart-HST Included (Subject to Availability, based on 2 people per cart) SPECIAL RATES ARE BEING OFFERED FOR A LIMITED TIME-$39 for 18 holes with Cart-HST included,9 Holes with Cart-$32 HST included. Walking rates are $28.00 per person for 18 holes or $20.00 for 9 holes HST Included. Debit and Credit Card payment is available. (All Pricing is per person)TUESDAYS ARE 2 FOR 1 GREEN FEES DAY-Cart is mandatory-Pricing is $50 HST Included for 2 Golfers with Cart!!! Wednesdays is Seniors Day!!!-$32 for 18 holes with a Cart-HST Included or $25 for 9 Holes with a Cart-HST Included-Includes a 500 ml water per person. Tee Times starting at 8:00 am or earlier upon request., Please call the Pro Shop at 519-245-7773 to book your tee time and for information on rates, booking tournaments and special pricing on groups larger than 8 people. There is also several other snacks and beverage specials. If you have any questions you can also call Paul at 519-670-9519 or e mail at: paul@bearcreekgolf.ca -Book your tee time now- These deals are subject to change and are being offered for a VERY short time period. Thank you and have a Great Day!!
Paul Marshall - General Manager